Italy is one of the world's top producers of chemicals and pharmaceuticals. The industry generated €82billion in 2015 and employed 172,000 people, confirming its role as a positive force for economic and technological growth within Italy and beyond.
Within this national framework of excellency, Lombardy emerges as a leading player within the European context. A recent joint study from Assolombarda Confindustria Milano Monza e Brianza, Federchimica and Farmindustria illustrated that Lombardy is the second region in Europe for the number of employees within the chemical and pharmaceutical industry.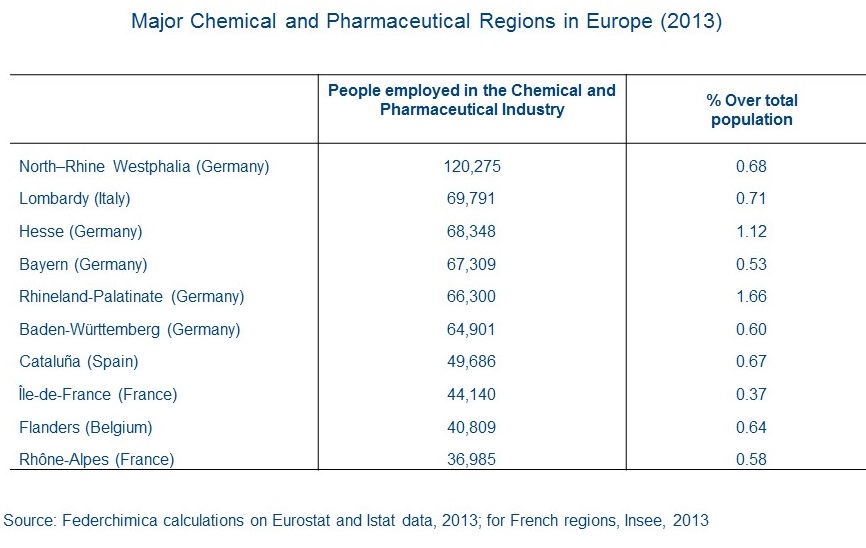 Lombardy's vocation for the industry is further reflected in the Specialisation Index. Based on the ratio between the regional and the national fractions of employees divided by industrial sectors, the measure indicates Lombardy's level of specialisation in each industrial sector. As the graph below shows, chemical and pharmaceutical sectors rank first and second, respectively.
What are the reasons beyond this success? Home to 13 universities and several R&D centres, Lombardy also benefits from the widest network of national and foreign-owned companies in Italy.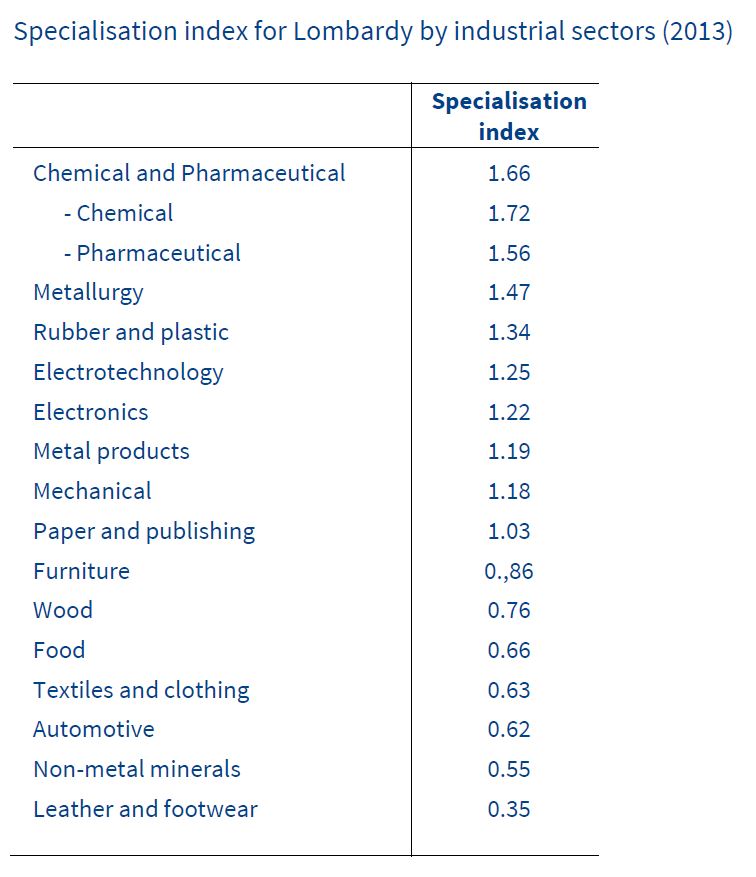 Needless to say, Lombardy's chemical and pharmaceutical industry is a vital part of the region's successful economy as it significantly contributes to the generation and distribution of wealth. It produces an annual turnover of €40.7 billion, more than half of the national total. In terms of value added, 42% of the national value added is produced in Lombardy.
There is at least another important factor to consider when it comes to evaluating the industry's performance: the quality of its workforce. The composite value added per employee exceeds €100,000, whilst the personnel cost per employee amounts to €62,000.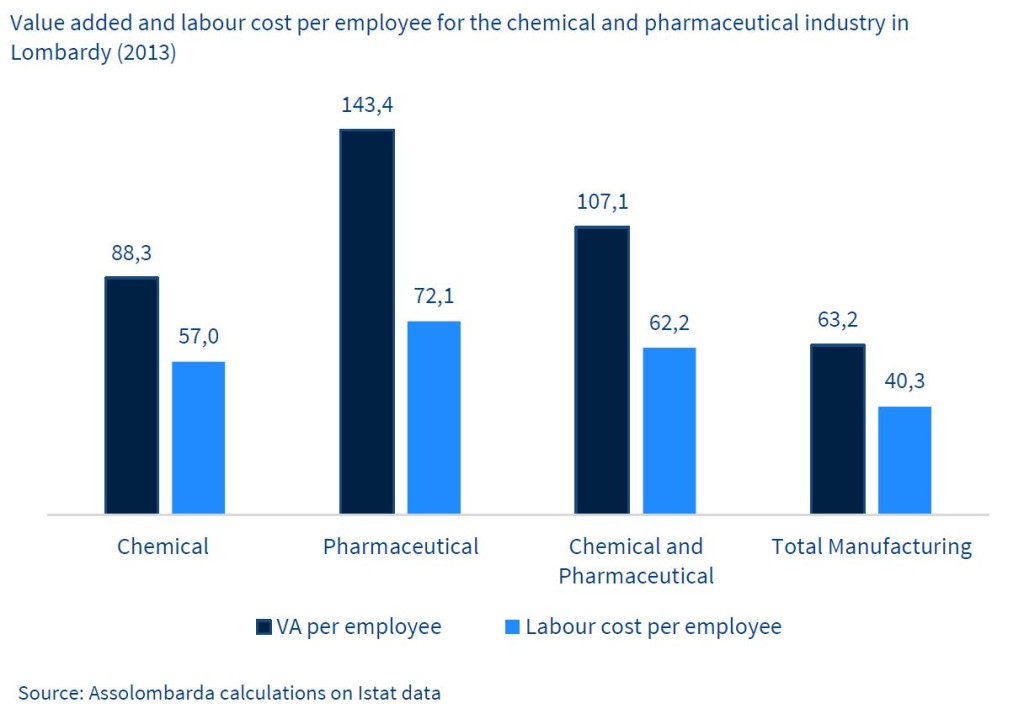 The importance of Lombardy's chemical and pharmaceutical industry is further highlighted when we look at its international outlook. Companies operating in Italy are able to sell their products both within and out with national borders. Indeed, the graph below illustrates the spectacular trend of export flows from 2007 to 2015. The graph also reflects the industry's resilience, as it was able to quickly recover from the global backlash within the realm of international trade triggered by the 2008 financial crisis.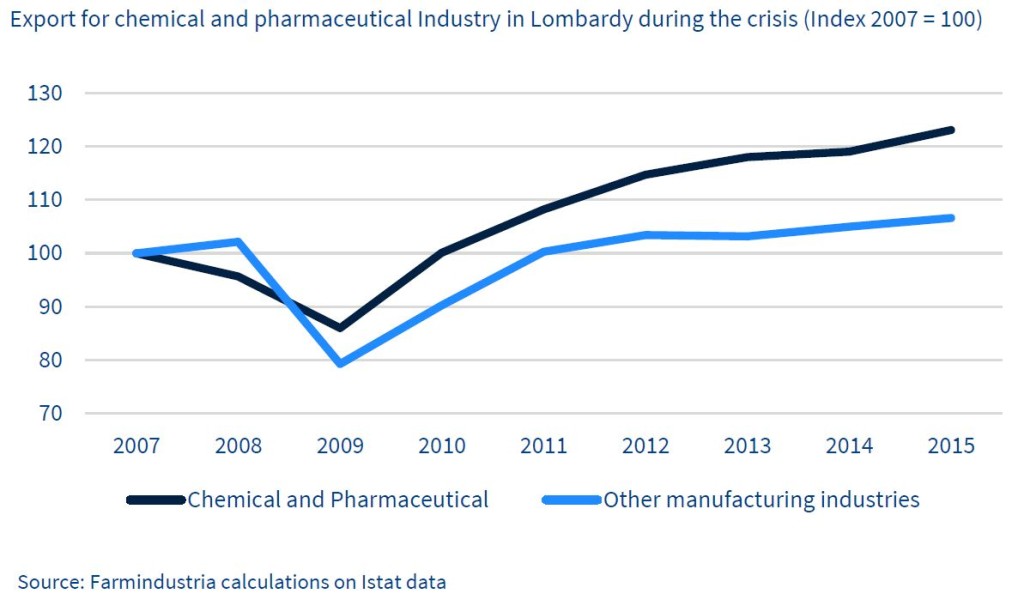 The Italian chemical and pharmaceutical industry is on the brink of transformational change. Lombardy is where it's taking place.
This blog is based on "The Chemical and Pharmaceutical Industry in Lombardy", a report by Assolombarda Confindustria Milano Monza e Brianza. Download it here